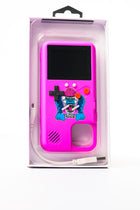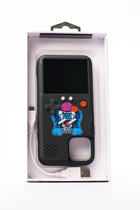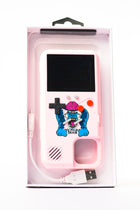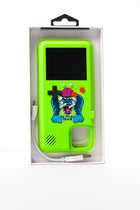 Never board again with our rechargeable Retro 3D Gameboy Design Style Silicone Cover Case with 36 Classic Retro Games,Color Screen Game Cover Case for iPhone 11 pro & 11 promax.

**These fit well on the 10 pro and 10 promax as well! 

2 in 1 The Gameboy iPhone case isn't only a handheld game console, also a phone protector cover,Perfectly protective gaming case which built-in Ultra-thin electronic displays game system and controller.


36 Retro Games available at the flip of your phone. 

Please allow up to 21 Business days for pre-order deliveries.