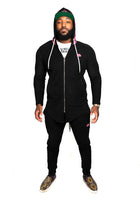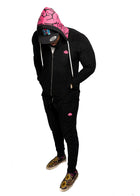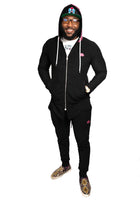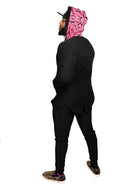 This stylish men's zipped hoodie adapts to every situation and can be combined in different styles to work for day or evening wear.

Highest quality in a cozy Terry fabric.

This Slim Fit zip Hoodie has a stunning lengthy "draped" feature in the back that elevates the design and wears sophisticated.

Please allow up to 21 Business days for pre-order deliveries.