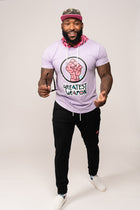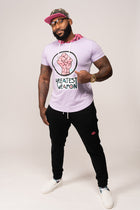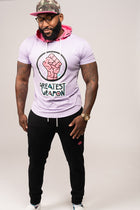 Limited edition Our Greatest Weapon™ Scoop bottom, as pink brain hood brings you STYLE, COMFORT and EXPRESSION. Be Cool, Be Comfortable, Be Inspired and reminded of the Genius you possess every time you wear this remarkable hooded tee. Your Mind is your greatest weapon!

Breathable Cotton blend

Pairs well with our "Plain Brain" Joggers

Unisex

Unique subtle shine & wrinkle resistant

Crew neck

Pre-shrunk 

Scooped hem design

Please allow up to 21 Business days for pre-order deliveries.